Please see our Content Rating Policy for more details on how to select the right rating policy for your channel.
Enabling the Mature or X tag on your channel
Click on the camera icon on the top right of the DLive website to access your channel's dashboard page (make sure you are logged into your account).

Below the Category selection bar you will find the Mature and X tag options. Click on one of the buttons to enable the program on your channel (you can only select one).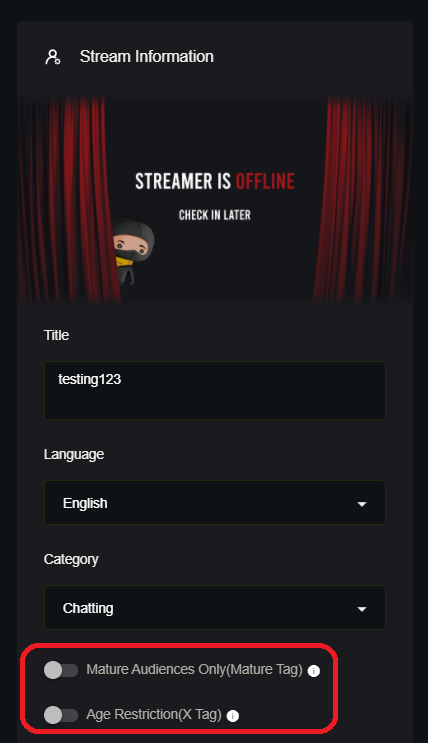 After enabling the tag, click on the 'Save' button to confirm it.